Our Mission History/Profile Contact us
"A small dependable trucking company with a personal touch."
Serving Our Customers Since 1966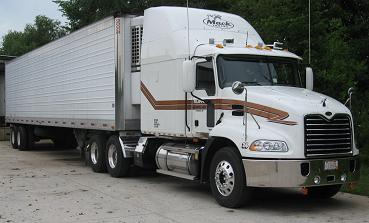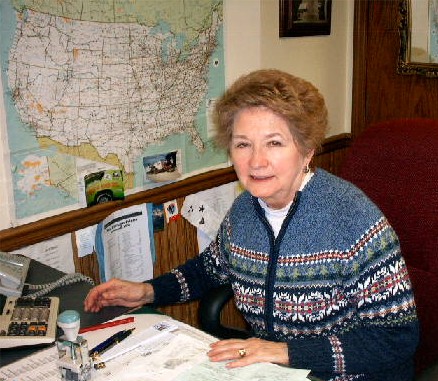 To service shippers, wholesalers, warehouses, retailers, and manufactures with their freight needs. Highly motivated and dedicated employees must efficiently work together to give our customers the best possible service we can.

Filippo & Sons, Inc. is a trucking company with authority as a common and contract carrier. At the present time we are operating seven Mack conventional tractors, five 53'x102" reefer trailers, and four 48'x102" reefer trailers.
Approximately 80% of our freight consists of cheese products. We haul from many of the local cheese factories in Eastern Wisconsin to Wisconsin, Illinois, Indiana, Michigan, Ohio, Pennsylvania, and Alabama.
Filippo & Sons, Inc. had its start in October of 1966. At that time, we were know as Filippo's Pizza Service. Philip J. Coppersmith Founded the company. Filippo is the Italian name for Philip. Philip started by servicing pizzerias and Italian restaurants in Wisconsin with two vans.
In 1970, Philip stopped servicing pizzerias and purchased a tractor and reefer trailer. He then went to various cheese factories in the area and introduced them to food distributors in the Chicago area getting the freight hauling in return. The business expanded it's service areas and fleet grew to 14 tractors, 10 Reefer Trailers and 2 Tanker Trailers. In December, 1981, the business was incorporated as Filippo & Sons, Inc. Philip retired May 1, 1994.
The company is now owned and operated by Jeanette Coppersmith, and her three sons: Paul Coppersmith, David Coppersmith, and Steve Coppersmith.
Paul Coppersmith is the Dispatcher, David Coppersmith is the service technician, Steve Coppersmith is the office manager, and Jeanette Coppersmith is the President and general manager.

Telephone

920-893-8447

FAX

920-892-6507

Postal address

PO Box 374, Plymouth, WI 53073-0374

Electronic mail